With the confirmed end of the 2021 Youth Hockey Season, Auckland Hockey announces that the standings at the Alert Level 4 stoppage point of the season for all Youth Grades are determined as our Final Standings for the season.
We are pleased to congratulate our six league winners.
Premier Boys: Somerville Towns
Premier Girls: Somerville Thompson
Championship Boys – Grade 1: Howick Pakuranga Manchester
Championship Boys – Grade 2: Waitakere
Championship Girls – Grade 1: Somerville King
Championship Girls – Grade 2: Grammar Windsor
Congratulations and we hope you get to celebrate your achievement's at club prize givings at a later date.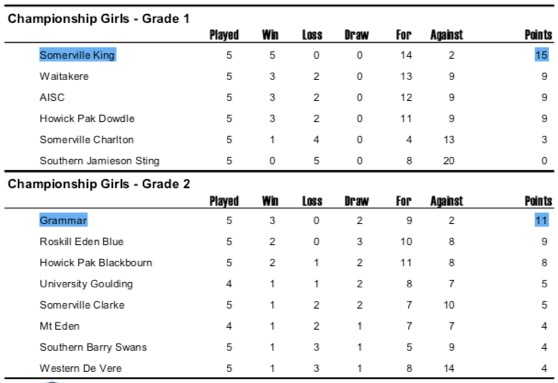 Congratulations also to all of our Junior Grades on your seasons and we understand your disappointment of not being able to complete your season. We hope to see many of our junior and youth players involved with Summer Hockey, School of Hockey and School Holiday programmes in the near future.
Auckland Hockey