6 Weeks of Games 
3 Games every Thursday!
Competition Dates: 16th February – 23rd March
Thursday Nights – 45 Minute Grade Slots
Team Entries are limited, so don't miss out!
Click here to register your team today!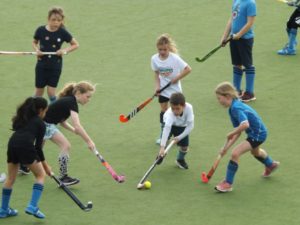 Grades
Yr 3 & 4 six a-side teams (No GK). Games at 4pm – 4:45pm
Yr 5 & 6 six a-side teams (No GK). Games at 4:45pm – 5:30pm
Yr 7 & 8 six a-side teams (GK optional or 6 field players). Games 5:30pm – 6:15pm
6-week competition
3 x 10-minute games (No halftimes)
1/4 field size with sideline boards
Team Fee: $275 inc. GST
Venue: Auckland Hockey Stadium – Lloyd Elsmore Park
*Please note you are registering your team for the full 6-week Junior Hockey Summer Festival
duration
*Individual Registration for the Junior Summer Hockey Festival is not available
All players must wear shin pads and a mouth guard at all times when playing.
No sideline outs, hitting, Penalty Strokes or Penalty Corners.
Umpires are provided by Auckland Hockey